---
---
The Silver State Classic Challenge has been completed for 2008. Two Panteras started, only one finsihed. Dan Courtney started right behind Mad Dog and gave it a great try in his full race prepared Pantera but didn't quite make it. Both Panteras started the race this year, being the first in the 150 class to grid at the very start of the race. Mad Dog was first off the line, with Dan leaving 60 seconds later. Mad Dog's Pantera ran beautifully the entire race and he ended up averaging just over 150 mph and point three seconds over time. That however wasn't good enough as the wining times were in the point one second range. Even so, it was a great finish to a season plagued with a bad clutch and a blown off deck lid.
An honorable mention goes to Scott Couchman for putting in a great effort but failing tire tech at the last minute. Although Scott was not able to race, he is committed to coming back next year and giving it another go. We look forward to both him and Dan, as well as many others at next years Nevada Open Road Challenge.
---
Supporting and Encouraging Legal Racing of Your De Tomaso Pantera in
Sanctioned Open Road Racing (ORR) Events.
Welcome To: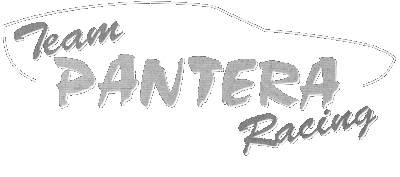 Do you have a Need for Speed?
Do you want to see how fast your Pantera will go, legally?
Want to know what the big dogs are running in their Pantera?
Need advice, need direction, need more than just car shows?
You've come to the right place!
August 9 2008: TPR Finishes the Sandhills Open Road Challenge (SORC) with Three Starts, and Three Finishes.
Proving once again a 35 year Pantera can be as reliable as your everday driver.
DR. Dick Drenske Tunes the EFI on Mad Dog's Pantera.

To see it, download one of the following files:
- The Mangusta Challenge has been met! Read more.
- Read about the NEW TPR CHALLENGE
- Read more about Mad Dog Antenucci